Why Vizzoni?
Tires are a key point of contact between your car and the road, and in fact the only point of contact!
Vizzoni Tires aim to offer you the smoothest driving experience by bringing you tires with comfort, excellent braking and maximum safety.
Vizzoni Tires are versatile and carry a vast selection for several applications. With our comprehensive understanding of tires and their diversified range, we offer solutions for most kinds of vehicles – Cars, 4X4s, Trucks, Buses, Earthmoving Equipment, Material Handling Equipment, Industrial Vehicles and OTR/IND/AGRI use.
Who Are We?
At Vizzoni Tires we are passionate about our brand. Our focus is to deliver our customers a competent and robust product at an affordable price. Our Tires are produced to the highest required industry standards.
Vizzoni Tires are currently available in select countries within the Middle East and several states in the US.
Vizzoni Tires have established itself with customers who have come to enjoy the quality and reliability of the brand.
Vizzoni Tires come with all the necessary approvals like DOT, GCC, ECE etc., and comply with the European labeling requirements.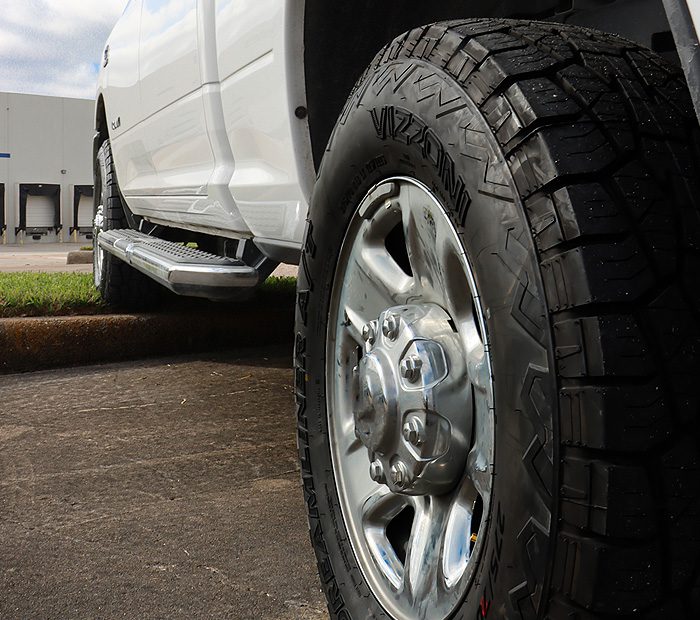 Passenger / SUV / Light Truck
Providing comfort, performance and maximum operational life
Commercial Tires
Optimum combination of product performance, versatile applications and improved impact on cost per kilometer
OTR/IND/AGRI
Excellent range to provide tires for construction, mobile cranes, port and material handling equipment